Gold package: Guarantee a legally compliant digital transformation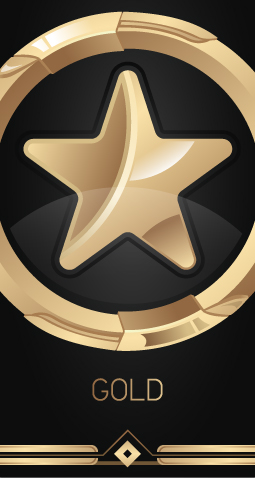 Advancements in digital technology are prompting organizations to reimagine the way they do business.
The digital transformation enables legal and compliance functions to adopt new risk and compliance frameworks that allow organizations to remain competitive in a tech-enabled market environment.
At the same time, the progress brings up new questions about data security and compliance to changing laws and regulations. For organisations and companies, staying on top of the changes is time-consuming - and the financial risk of mistakes is substantial. The legal regulations have changed considerably due to COVID-19 and many entrepreneurs do not know this.
Indeed, when doing business in the European Union you have mandatory company regulations, such as the European Union General Data Protection Regulation (EU GDPR).
You may ask yourself the following questions:
Do I comply with data protection regulations?
Do I have a correct cookie policy in place?
Do I comply with the archive regulations?
Do I have the protection that encompasses a wide variety of personal identifiable information, for example web browsing cookies, biometrics and personal data?
Our Gold-package solves these concerns and guarantees legal compliance.
Schedule an appointment to talk about an action plan for your company:
After completing the Gold Program:
You have everything in order with the GDPR legislation in terms of personal data protection
You meet the ISO 27001 standard for information security
Your company image increases which results in greater gains, customers have more confidence and staff feel more motivated
You are ready for a future in which you can safely expand your services and products cost-efficiently and flexibly
You are saving a lot of money avoiding sky-high sanctions
You do know all the details on how to optimally comply with company obligations
You have the option to do a yearly upgrade
How do we work:
We use the 3-Step plan.
In step 1 start mapping the security and legal wishes of the organization
In step 2, the analysis of the current legal situation follows
And in step 3, for example, the cookies, etc. updated  
We give advice on future proof use of the legally required document management
Investment for customisation 
The investment depends on the number of documents that may or may not meet the legal obligations.
Contact us and book your appointment directly in our agenda:
Frequently asked questions
How long does this project take?
The digitalization of documents takes from one day to a few working days, depending on the amount of documents to be scanned. The compliance of legal documents depends of what you have already in place and if you have the latest version.
I'm very tight at the moment on staffing. How do I make time for this?
We only need 1 contact person (IT person, manager or another person you designate) and we take care of the customization since this can be a complex step-by-step plan. With our expertise we transform your company into a future-oriented company with a good image. This creates a better service to your customers and suppliers.
Is there anything else I need to know for sure before I start this journey?
If your company is older than one year, it is important to read the statutory documents. As it is now mandatory to include specific legal terms in the digitization plan we have to pay particular attention to this during the journey.
What does the investment depend on?
The investment depends on the number of participants accessing the software, the size and volume of the data. Furthermore, we check how many legal/GDPR documents should be updated to fulfil your legal obligations. 
Get in touch with us for more details on how we can help you and book your appointment directly in our calendar:
They're just documents. How important is this?
These are just documents but if the documents are not properly laid down in law, a penalty will be imposed. These sanctions are also visible to customers and suppliers. In addition, you'll be on the Gegevensbeschermingsautoriteit in Belgium / Personal Data Authority (AP) in the Netherlands blacklist.
The Gegevensbeschermingsautoriteit/Personal Data Authority (AP) has the power to impose sanctions if an organization  violates privacy laws. The main sanctions are the fine, the penalty payment, the ban on processing, the reprimand and the warning.
The sanctions could amount to up to EUR 20 000 000!
Think about the damage sanctions can do to your company's image. This image is crucial to your survival. Scanning documents, putting in a good structure saves a lot of time and better service to your customers and to your suppliers.
Time is money. You decide what your priority is.